CELEBRATING
INTENTIONAL
LEADERSHIP

Chicago, Cook County and DuPage County were bombarded by challenges last year. Because we all work, live and care about our communities, we expanded our efforts to improve the safety of our homes and neighborhoods, increase access to mental health services, provide high quality early childhood education, and deliver life changing legal services. These challenges require solutions, and solutions demand leadership.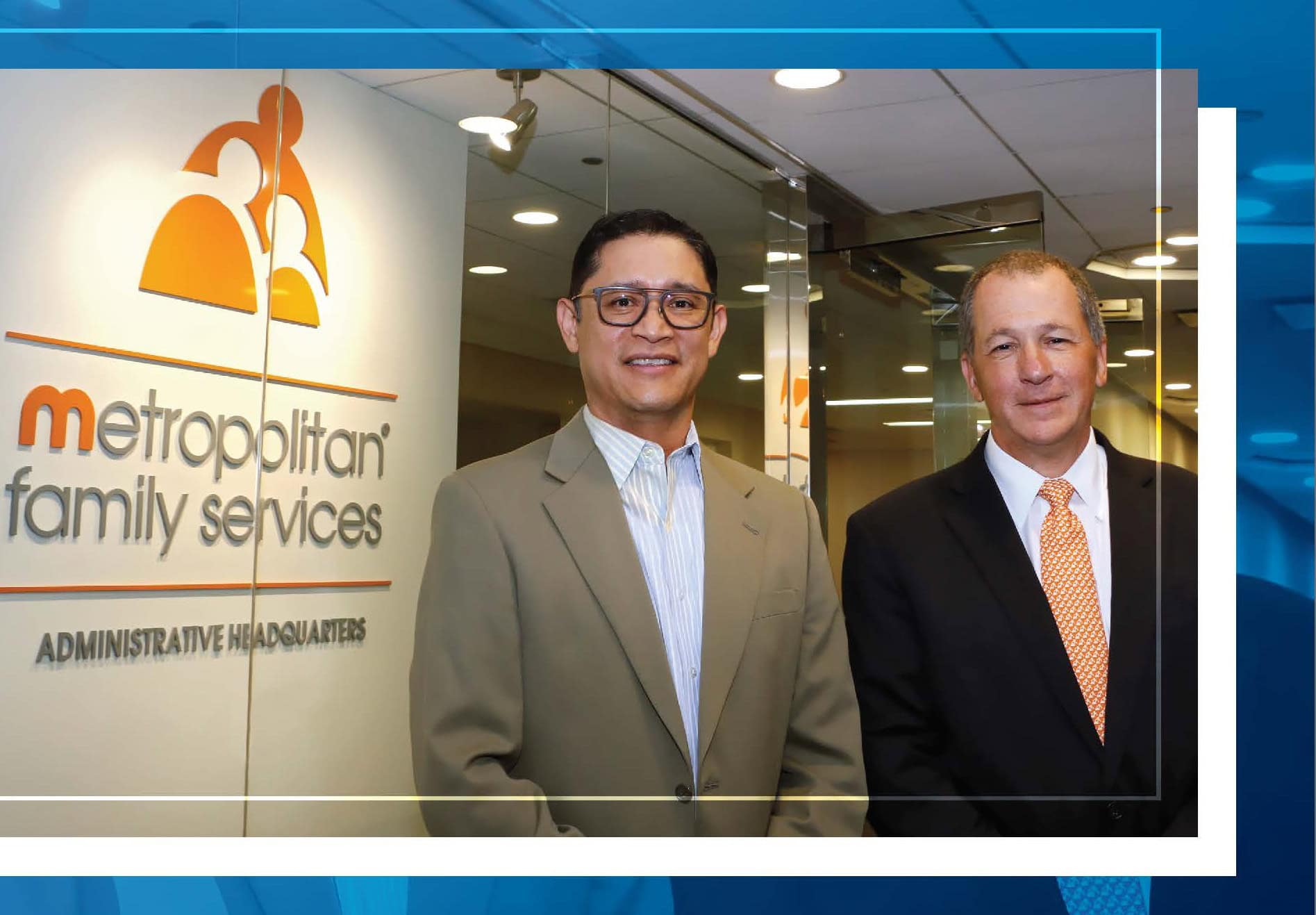 What is leadership?
---
What is leadership? It is the quality that inspires us to step up and make positive change. It looks beyond problems, sees opportunities, and pursues them. Leadership never quits; it fights to win. At Metropolitan, we believe that leading and serving are one and the same. We know from experience that serving empowers those we serve and makes our communities stronger.
This year, we celebrate leadership at every level that enables us to empower 93,106 clients and their communities every day. We are honored to share the following examples:
---
Our Calumet Center leadership program, developed by Metropolitan Board Member Kirk James and Calumet Executive Director Audrena Spence. Staff teams developed models to maximize staff morale and ways to better leverage multi-site resources to meet client needs. We are now working to implement these models agency-wide. Family Shelter Service (FSS), the sole shelter/service provider for domestic violence survivors in DuPage County, merged with Metropolitan, through the leadership of Metropolitan COO Theresa Nihill and Senior Director of Strategy and Innovation Judie Caribeaux. Their visionary approach to serving the increasingly complex needs of domestic violence survivors has enabled FSS and Metropolitan to combine our strengths to serve clients with a full continuum of services.

We empower 93,106 clients and their communities every day.
---

Great leadership is intentional, and it must be cultivated constantly.
---
Communities Partnering 4 Peace (CP4P), the Metropolitan-convened, anti-gun violence initiative now in its third year. Last year, two cohorts graduated from our Metropolitan Peace Academy; we now have a total of 70 graduates since the launch. Four hundred and seventy eight "Light in the Night" community events were held, attracting more than 69,526 attendees. Our network of street outreach agencies continues to grow. In a city known for divisions, CP4P is helping to break down barriers, and in the words of one of our lead partners, demonstrate "the beauty of collaboration." The Campaign to Mpower Families, which through the leadership of the Campaign Cabinet, including Co-Chairs Tony Hunter, John MacCarthy, Martha Melman and Richard Price, with our Board and more than 300 investors, has exceeded the original $25 million goal. Together we're raising an additional $5 million to meet the urgent community priorities and demand for our empowering services.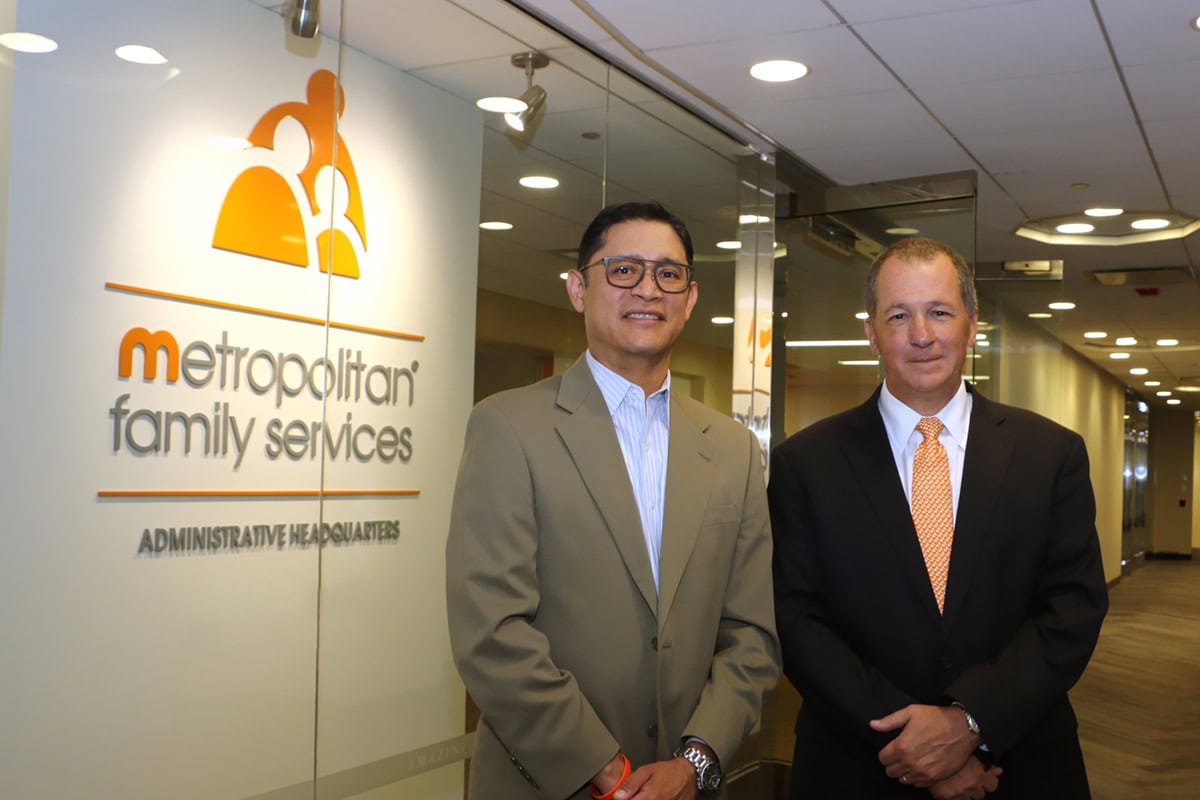 These initiatives contributed to the growth of our operational budget, which is now $82 million, up from $64 million in FY18. Visionary leadership is expanding our reach. We do not take these accomplishments for granted. Great leadership is intentional, and it must be cultivated constantly. We thank you for your invaluable support, as it enables us to create an environment where leadership is modeled, encouraged and empowered. Working with clients, partners, communities, friends and supporters, we will continue to expand our services and provide the maximum impact to Mpower families and their communities.


Michael A. Vardas, Board Chair

Ric Estrada, President & CEO

Metropolitan
Family
Services

---

Part mentor, part motivator, part advocate, since 1857 Metropolitan Family Services has been the engine of change that Mpowers families to reach their greatest potential and positively impact their communities.
---