A continuum of supportive services
for domestic violence survivors
Metropolitan Family Services DuPage merges with Family Shelter Service
GOVERNMENT FUNDERS



City of Naperville
DuPage County
Illinois Attorney General
Illinois Coalition Against Domestic Violence
Illinois Criminal Justice Information Authority
Illinois Department of Children and Family Services
Illinois Department of Human Services
DONORS



$5,000 and above
Anonymous (2)
Allstate Insurance Company
Alphawood Foundation
BeaksCo, Inc.
BMO Harris Bank N.A.
Bradford Systems Corporation
Betty Bradshaw
Judie Caribeaux and Lou Petritz
James and Valerie Carroll
Western Subburbs Giving Circle of Chicago Foundation for Women
Clifford and LaVonne Graese Foundation
Community Memorial Foundation
DuPage Foundation
DuPage Medical Group Charitable
Fund of the DuPage Foundation
Exchange Club of Naperville
Tom and Margaret Fournier
Sara Friedle
Gallop Family Foundation
George M. Eisenberg Foundation for Charities
Gerald A. & Karen A. Kolschowsky Foundation Inc.
Mr. and Mrs. Tim and Jackie Kolchowsky
Glen Ellyn Women's Club
Greer Foundation
Carolyn and David Healy
Helen M. Harrison Foundation
Hops for Humanity
Illinois Bar Foundation
Caton Commercial Real Estate Group JBSC, Inc.
LeFort-Martin Family Donar-Advised Fund
William F. Lepins Living Trust
Marilyn and George Marchetti
Mary Beth and Hugh McLean
Brenda and Jim McNamara
Mulholland Family Donor-Advised Fund
Northwestern Medicine Central DuPage Hospital
Nuveen Chicago Charitable Giving Team
Perma-Seal Fund of the DuPage Foundation
Pugi of Chicagoland
John and Jaimie Roland
Rotary Club of Naperville
Sharp Family Foundation
The Alfred Bersted Foundation
The Blowitz-Ridgeway Foundation
The HAVI Group LP
The Humenansky Family Foundation
TJX Companies, Inc.
Mary Ann and Paul Travers
Trinity Lutheran Church
Walter J. and Edith E. Best Foundation
Steve and Marsha Webster
Wilton Brands Helping Hands
Chris and Tom Wood
$1,000 to $4,999
Advocate Good Samaritan Hospital
David Allemeier
Allstate Giving Campaign
Mrs. Lois H. Anderson
Patrick G. Anderson Jr.
April and Rich Arnold
Mr. Derrick D. Ashman
Glenn and Janel Becker
Shawn Bergfalk
Jeffrey and Deborah Bilek
Bradley and Deanna Bloom
BNSF Railway Foundation
Bob's Discount Furniture
Mark and Patricia Borowski
Brand Solutions
Patrick Brosnan
Rich and Tara Bulger
Busey Bank
Michael G. Busse
Lina and Joel Carlsen
John and Mollie Carroll
Judy Casten
Bill and Joan Caton
Mario and Carol Cesario
Steve and Sue Cesario
Chamberlain Group
Chi Omega Alumnae Chapter, Chicago SW Suburban
Chicago Bears Football Club, Inc.
B.J. and Norm Chimenti
Rashmi Chugh
CIBM Bank
Mark Clemens
Ernie Codilis & Associates, P.C.
Community Bank of Downers Grove
Community Presbyterian Church
Chris and Mara Cooney
Corporate Concepts
Jon and Cara Crannell
Michael and Jody Czinsky
Ms. Kathleen Danakis
Annie and Kevin Delano
DuPage Bar Foundation
James Ebel
Janette and Bruce Erickson
Exelon Foundation
Faith Evangelical Lutheran Church
Fermata Charitable Foundation
Marian Fick
Fidelity Charitable Gift Fund
David and Janet Fox
Barbara and Richard Fried
Cody Fuerst
Gloria Dei Lutheran Church
Betsy Goltermann and Ed Momkus
Cathy and Rich Goulet
Jane Grupe
Amy Hall
Christy Harris
Harris Bank Hinsdale
David and Bridget Hatch
Bob and Betsy Holland
Kenneth Brooks Holland Memorial Fund
Peter and Mary Kay Holmes
IBM Employee Services Center
Illinois Tool Works Foundation
Mr. and Mrs. James and Barb Johannesen
Patricia Johansen
Martha Johnson
David Jones
Jan and Steven Junk
KeHE Cares Foundation, Inc.
Andrew and Christa Kemmetmueller
Kiwanis Club of Naperville
Kristin Knight
Knox Presbyterian Church
Jaeh Korwitts
Mr. John A. Krallmann
Debra Krillenberger
Alfred and Dorothy Kugel
Edward-Elmhurst Healthcare Linden
Oaks Behavioral Health
Colleen Loftus
Lori and Mike Vardas
Philene Lortz
Richard Lotz
Duane Luse
Debbie Madison
Berton Maley
Dee and Ross Manire
Kelly McNulty
Metropolitan Family Services
Molex, Inc.
Daniel and Eileen Moll
Momkus LLC
Marshall and Susan Mortenson
Mutual Trust Life Insurance Company
Seema Nath
Network for Good
Rebecca and Matthew Newton
Nicor Gas
Judy and Michael Nigro
Thomas Norton
Emily and Kyle Ory
Christine and Thomas Palmer
Meda Peterson
Power Yoga on Main, Inc.
Katherine Reedy
Mike and Jennifer Reese
Rotary Club of Elmhurst
Nick and Teresa Ryan
Eileen and John Sachanda
Saints Peter and Paul Church
Ellen Sajdak
Dawn M. Scarborough
Brian and Beth Schieber
Sequoia General Contracting
Shebik Family Fund for Basic Human Needs
Shepard Medical Products
Michelle Sims
Robert Paul Skubic
Southminster Presbyterian Church
St. Luke Presbyterian Church
St. Mark's Episcopal Church
St. Peter's United Church of Christ
St. Procopius Abbey
St. Raphael Catholic Church
David and Katie Stachowiak
Mrs. Trisha Svehla
Joseph D. Szczepaniak
Gayle Szpytek
Tears In Heaven
Kim Tessiatore
The Benevity Community Impact Fund
The Grove Foundation
The Lubrizol Foundation
The Richard James McCann Foundation
Roy and Carol Thygesen
Truist
Millennium Trust Company
Tuthill Corporation
Ulta Beauty Charitable Foundation
Union Church of Hinsdale
United Way of Metropolitan Chicago
ValueKnowledge LLC
Robert Vanhoorebeck
Kristine and James Visher
W.S. Darley and Co.
Wayne Township
Wehrli Furniture
Wells Fargo Foundation
West Suburban Bank
Wheaton Junior Woman's Club
Whittier Elementary School
Laura Williams
Xpert Trade Show Carpet
Yorkfield Presbyterian Church
Patricia L. Zakhar
$500 to $1,000
Larry and Carol Althoff
Janice Anderson
Midge and Dan Anderson
Judge Robert J. Anderson
Mrs. Dorothy Arnold
David Bahde
Sylvia V. Blazina
Carrie and Brian Blonigen
Bloomingdale Lions Club
Brandywine Townehome Improvement Association
Michelle Bratton
Lawrence Brown
Claudia and David Burgener
Jennifer Burgman
Teresa and Robert Burns
Craig Call
Helen and Nicholas M. Camasto
Frances Chessler
Stephanie Coan
Competitive Lawn Service, Inc.
Bryan Coughlin
Ken Crane
Culver's
Lisa and Nicholas Cuzzone
Darien Woman's Club
Susan Diaz
Diva Le Dance Center
Andrew Dodge
Dugan & Lopatka CPAs, P.C.
DuPage Cycling Foundation
Christine Erickson
Todd and Sonja Faulkner
Patti and Jerry Fellows
Anne and Andy Ford
Mr. Bruce Gargano
Doug Giese
Brian and Jill Graves
Nancy and Tom Hanson
Susan Hill
Paul Hinterlong
M.K. Huber
Jonathan R. Sweer and Naomi H. Pollard Charitable
Ray and Marilyn Jones
Kendra Scott
Andrew and Diane Kindler
Christina and Jacob Kitchel
Kiwanis Club of Glen Ellyn
James Klang
Julie A. Kloppmann
Mr. Henry Kronner and Mr. Mike Buccola
Marian Krupicka
Becky Lansdowne
Brian and Catherine Lemon
Lisle Savings Bank
Michael and Katie Maffei
Dean and Anne Malone
Bill Mariani
John and Laura McDonnell
Kelly McNulty
Amy Milligan
Moms of the Western Burbs
Tom Mosillo
Beth and Steven Murphy
Marjorie and Wallace Natchke
Ms. Michele D. Neff
Alex Nelson
Diana and David Newby
Therese and Lou Nohos
Barbara Norem
Northwestern Memorial Healthcare
One Light Self Defense
Adam and Lucinda Page
Janet Pillard
Lauren Plasschaert
Laurie Pollpeter Eskenazi
Nicholas Psaros
Q.B. Johnson Manufacturing, Inc.
Erin and Tim Radcliff
Ed and Linda Breclaw, Renaissance Executive Forums
Bob and April Rinder
Sharon Lynn Roeseler
Rotary Club of Woodridge
Salesforce.com Foundation
Joyce Saricks
Loren and Karen Semler
Gina Sharp
Michelle Shaw
Sheila King Marketing + PR
Bruce and Kathy Simpson
Mark and Amaryllis Simzyk
St. Andrew's Episcopal Church
St. Joseph Parish
St. Paul's United Church of Christ
Diane Starck
Samantha Stavig
Robert Strama
Jane Taylor
Jan and Jay Tuthill
Mr. A. Wakefield
Roland Ward
Kathy Welbourn
Mary B. Wojewnik
Janice A. Tylin
Rosemary and James Adamec
William and Julie Albin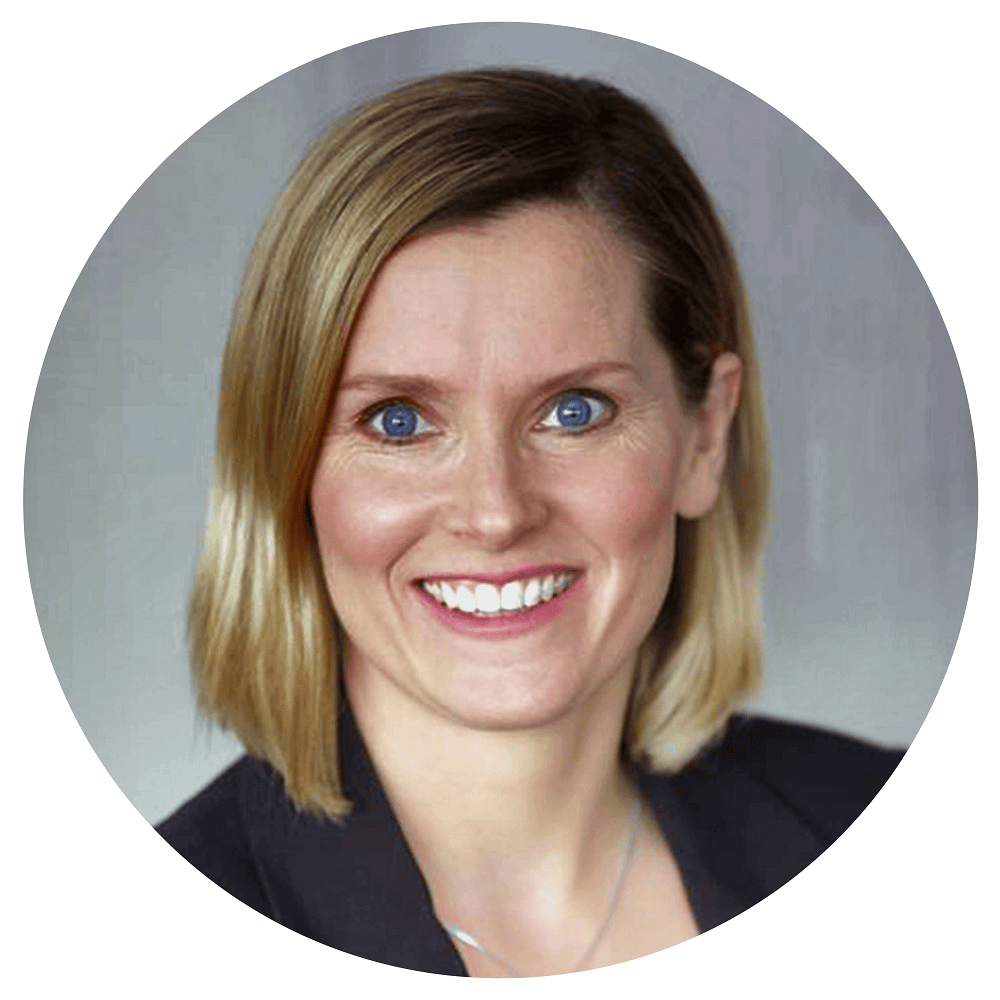 "With this union (the merger of Family Shelter Service and Metropolitan), Metropolitan Family Services is better positioned to serve our clients. Domestic violence survivors often have multiple, unique needs and joining Metropolitan Family Services gives those clients greater access to the services they need to break free and stay free from abuse."
Christy Harris
Board Member, Family Shelter Service
and Metropolitan Family Services

$250 to $499
AmazonSmile Foundation
Samantha BaetenChristine Berger
Carol Blankenship
Ed and Vickie Bluemel
Michael Boozell
David Bradford
Michael Brennan
Karen Brethauer
Michael Brosnahan
Mary and Earl Bybee
Jeanne and Joe Cappello
Greg and Rachel Carder
Patricia Carrera
Richard Carrigan
John and Kathy Chapman
Chicago West Suburban Alumnae Club of Alpha Gamma Delta Fraternity
Sarah Claus
Adrienne Coffin
David Collins
Cara Crannell
Cress Creek Garden Club
Maricruz De La Vega
Lauren and Jeff DeSimone
Barbara Dickie
Jim Dickie
Nancy T. Dorfmeister
DuPage Medical Group
Donovan and Raelee Emery
Epiphany Evangelical Lutheran Church
Peter and Katie Eschenbach
Linda Fairlamb
Janet and Keith Farral
Mary Beth Finch
Ruth Fink-Winter
Mr. Daniel Finn
Casey Fitzpatrick
Christine Funke
Judy Fus
Thomas Gallagher
Gerald and Sharon Gartner
Charles and Jayne Gaw
Anthony Gervase
Kristin Giannini
Charles and Phyllis Goodman
Grace United Methodist Church
Greater Illinois Title Company
Rona Green
Daniel Gustin
Mr. and Mrs. Robert Hammerschmidt
Deborah Haude
Theresa and Mike Hawley
Healthy Soul Talk
Hinsdale Township High School District 86
Rose Ann Hoof
Lisa and Paul Horne
Chris and Ly Hotchkin
Karen Howard
Judy Huizinga
Shahram Javidan
William Jennrich
Jones Lang LaSalle
Mike and Gaye Justice
Lauren Kahle
Dolores I. Kallas
Laura Kaufman
Kiwanis Club of Wheaton
Maryellen and James Klang
Christopher Knight
Lyndsey Kokoris
Shirley Konrath
Mr. and Mrs. Gregory Kosin
Lea Krouse
Amanda Kumm
Rebecca Lambert
Brian and Diana LaVaque
Lisle Woman's Club
William Lundgren
Virginia Maloney
Ron Marklund
Kathleen McCabe
Brian McLachlan
Erin McNulty
Beverly and Thomas Melnick
William Mielke
Renee Miklosik
Mark and Carolyn Milligan
William Minihan
Renee Morris
Steve K Morse
Lisa Mowry
Joseph and Maureen Mueller
Delores Mulvenna
Jennifer A. Murphy
Mark R. Murphy
Naperville JayceesMarina Natsis
Neuqua Valley High School
Theresa Nihill
Michelle and Drew Olejnik
Dennis Papiernik
Leann Paul
William and Connie Pecover
Paul Pelafas
Beth Brand, Pepperidge Farm
Jim and Juliann Petersen
Todd Peterson
Drs. Charles and Janet Plate
Susan Pschirrer
Wendy and Jeff Puglielli
Elizabeth Raccasi
Suzanne Rajchel
Mandi Rozycki
Nancy Sandoval
Richard Schneider
Marilyn Schnell
Bill Schultheis
Schwab Charitable Fund
Nanette Silva
Diane M. Simonaitis
Terrie Stainman
Robin Starnes
Amy and George Stege
Delores Strasen
Marilyn Streit
The Excitable Difference Makers
Michael and Fay (Fassa) Thiel
Ann Thorn
Amanda Toppel
Soundaram Vasudevan
Heidi Wallace
Ellen Waugh
Judi Beth Weaver Olseng
Frances and James Whitlock
Brandon Wisinski
Ashley Wittenauer
Women's Leadership Network Chicagoland
Zachry Group
Zazzo's Pizza
Victoria and Patrick Zielinski
Douglas and Liz Zwiener
$100 to $249

Diane Adams
Diane Addante
Dean and Kathleen Albright
Anjali Alva
Capital Heating And Cooling
Maggie Andersen
Alicia Anderson
Daniel and Joan Anderson
Helen Anderson
Robert and Karen Antonio
Belinda Appler
Nesma Ashraf
Gail Asonye
Karen Ayala
Charles J. Bajadek
Robert and Priscilla Baker
Marisha Baldwin
Joe Ballerine
Bank of America United Way Campaign
Cathy and Walt Barsell
Catherine and Steve Bartholow
Margaret Bartlett
Lynn and Greg Bedalov
Bob and Cathy Beecroft
Patricia R. Bellock
Susan Benjamin
Suzanne Benoit
Brian Berger
Kenneth and Annabel Bergman
Hon. Robert and Carolyn Berlin
Mary Beth Glenn
Jan Bettison
Sandy and Bill Biegel
Charles Bilodeau
Nancy and Stephen Bloom
Pattie and John Bomher
Brian Booker
Mike Borders
Dr. Penny Borello
Betty Bosmeny
Cathy Bozett
Joan Brady
Earl Brady and Marjory Lewe-Brady
Laural Briggs
Michael and Karen Brothers
Margaret and Allen Buchholz
Carol Cada
Mary Caraher
Harold and Carol Carlson
Linda and Clark Carpenter
Daniel and Janice Caudy
The Junior Chamber Of Commerce Players
Grace Chamberlin Kelly
Mr. Craig Chapman
Mary Jane Chapman
Karyn Charvat
Chipotle
Robert and Irene Chowaniec
Alexander and Janet Coats
Don and Joanne Colby
Julie and Tim Companey
Glenn and Elizabeth Cooper
Meg and Brian Cooper
Jane M. Cory
Grant and Mary Cowen
Tiffany Crowe
Marilyn Cuber
Bruce Cutter
Jennifer Czinsky
Michele M. Danza
Sandi Davenport Belushi
Brenda De Leon
Larry and Karin Deger
Regina Devers
Robert Dickau
Mark Dillon
Divorce Coalition, LLP
Arthur Donner
Rose Anne Donzelli
Dr. Peter and Carole Doris
Mark and Kay Dostal
Chris Douty
Jurate Dovilas
Patricia Dowling
Alan and Carolyn Drake
Marge and Ed Earl
Deborah Eason
Tara Elgass
Carol Elias
Georgia Elliott
Christine Estopinan
Virginia Evely
Farmstead Women's Club
Fenton High School
First United Methodist Church of Glen Ellyn
Michael Fisher
Eileen Fitzgerald
Thomas Fitzmaurice
Gretchen Fleming
Charles and Jane Foster
Dean and Kris Foster
Jack Foster
Susan Francis
Berwyn A. Fred
Steve and Joan Fuesting
José and Debbie Galvez
Adriana Garcia
Cathy Gaw
Nicole Generoso
James Gilliam
Dr. Robert Girgis
Steve Gleason
Glen Ellyn Woman's Club
Karen and Kevin Goyak
Sara Grabenhofer
Mary Ann Grady
Constance Graziano
GRC Wireless Inc./Shelter Alliance
Laura and Peter Gregg
Catherine Groninger
Mr Steve Grosskopf
Michelle Grotto
Kelly Gunn
Cindy Gustafson
Efren S. Guzman
Diane and Jeffrey Hackney
Kristen Haffner
Alexander Harris
Richard and Suzanne Hassert
Nate Havoc
Eileen Hayes
Jane Hayes
Barbara Helm
Susan and David Hennicke
Jessica Henry
Heritage Presbyterian Women
Maeve Hines
Katherine and Michael Hirsch
Suzanne Hlotke
Marianne Hofmann
Mark Hofmeister
Jim and Marci Hofner
Janet M. and William Hogle
Fran Holmes
Nathan and Angela Homberg
Dr. and Mrs. Bill & Debbie Hopkinson
Alexa Horne
Seasons Hospice
Loretta M. Hovorka
Kimberly Howard
Susan and Craig Howard
Yousra Hujaji
James and Donna Hutchinson
Immanuel Lutheran Church
J. McLaughlin
Marieta Jacobs-Borzym
Jessica Jandak
Karen Jaris
Larry Jaris
Kellie Jennings
William and Janet Johnesee
Karli Johnson
Linda Johnson
Stephanie Rae Johnson
Ned and Jill Johnston
Jessica Jorgensen
Laurie and Donna Jorgensen
Richard and Ann Jorgensen
JP Morgan Chase Foundation
Rosalind and Frank Jurkowski
Eric and Sydney Kamenjarin
Jeanne and Eric Kamrath
Mr. and Mrs. Gary Kane
Kathryn Karpf
Tanupreet Kaur
Mary Keating
Dr. Kathleen Keenan
Orysia and David Killion
Lisa Kimball
Kirsti King
Mike and Kim Kipp
Kiwanis Club - WHBCD
John and Patricia Klingelhoffer
Carol Schindel Knipscheer
Cynthia Koehler
Jim and Pam Koenig
Jay Koman
Bob and Judy Koptik
Ronald Kropp
Barbara Krzystofiak
Sharon and Tom Kucik
Ms. Carolyn A. Landwehr
Mark and Lisa Larson
Traci and Steven Leach
Daniel Leisering
Sharon M. Levi
Ran Li
Celine Lillie
Barbara Linduska
Penelope Linneweh
Lisle Naperville Childcare Association
Literacy Works
Leland Meredith Livingston
Lombard Junior Woman's Club
Marisol Lopez-Ramirez
Susan Lynch
Therese Maack
Julie Magee
Rebecca Malotke-Meslin
Shelli Mannisto
Joyce Marsch
Dawn Martel
$100 to $249 cont.
Mary Lou Mastro
Michael and Lorey Maszka
Metea Valley High School P.E. Dept
Nicky May
Pam Maykut
Donald McBride
Paul McBride
Donna Sierzega McNally
Wendy McPherrin
Karen Micatka
Midland National Life Insurance Company
Sean and Tarne Mixson
Francine Modelski
Saroj and Shreelekha Mohanty
Lynne Monticello
Gregory Moody
John Morley
Billy Murphy
Kara Murphy
Christopher Murtaugh
Flustered Mustard
Katharina Nagy
Paul Noetzel
Timothy and Elaine Nordahl
Sayra O. Guadarrama
Thomas Oddo
Connie O'Gorman
Toyin Ogun
Sharon Olsen
Ina Mairi Osborn
Catherine Page
Raymond Paice
Michelle Palmisano
Diana Palomar
Sabrina Panariella
Mollie Pancer
Todd and Kathleen Paradis
Alice and Byrd Parmelee
Andrew Parrotte
Robert W. Parsons, M.D.
Christina Pate
Bruce and Katherine Paul
Mr. Maura Pauline
Phyllis Pepiot
Scarlett Perino
Linda Pieczynski
Elizabeth Plummer
Poapst Hockey Development LLC
Roger and Sarah Poeppel
Gerald and Trilby Porter
Prince of Peace Lutheran Church - ADWomen
Kathy Raker
Kate And Joe Ray
Gregory and Sandra Razka
Robert Rebman
Mike and Valerie Redlich
Brooks and Jan Reid
Renaissance Charitable Foundation
Megan Renteria
Claire Richter
Robert R. McCormick Tribune Foundation
Evans Robicheaux
Rebecca Robinson
Maria Roca Bey
Ann and Gustavo Rojas
Amy Rood
Benjamin Rovegno
Royal Managment
Brittany Russell
Kelly Ryan
Kathleen Ryding
Stephanie Saffold
Dawn Sandone
Susan and Kent Sands
Phyllis and Bill Scanlan
Gary and Karen Schaefer
Kim Scherer
Steven L. Schmidt
Robert and Nancy Schroeder
Michael T. Schulte
Leanne Schuneman
Madeline Scoles
Rachel Seabase
Bridget Sebastian
Lisa Sedlak
Alicia Seiter
Gina Sharp
Jocelyn Shelton
Jane Shillington
Auna Shipp
Rebecca Shone
Dr. and Mrs. Kenneth Siegel
Nanette Silva
Holly and Richard Sloan
OLIvia Smith Knuchles
Jeanine Sorn
George and Sally Sotos
Joanna Spathis
St. Mary's of Gostyn Church
St. Paul Evangelical Lutheran Church
Steans Family Foundation
Jane Stephens Smith
Jessica Stevens
Julie Stone
Judy Stowe
James Stuhlmacher
William Swedler
Joan Swigon
Diane Tancredi
Bhawna Taneja
The Well Armed Woman - Chicago Western Suburbs
Tom Thiltgen
Pearl and Jaci Thoman
Thomas Thoman
Ken and Glenna Thompson
Michele Thompson
Carley Timmerman
Mary J. (MJ) Torrence
Travelers/CyberGrants Inc.
United Way of Greater Atlanta
United Way of Greater Philadelphia and SNJ
Tejal Vakharia
Pi Ju Tsai Vandoren
Anne M. Vekich
Villa Park Currency Exchange
John Votaw, Sr.
Catherine Wagner
Carol and Norman Wandke
Rebecca Ward
Leslie Wasserman
Kelli Waters
Donna Waunn
Kim Weeks
Lisa Weier
Ralph and Karen Westendorf
Bonnie Wheaton
Wheaton Police Department
Pamela Whittles
Krista Wielard
Mrs. Marilyn Wigder
Donna and Connie Willoughby
Alicia Winiecki
Thomas Winter
Crystal Wohead
Erik and Christine Wood
Joan Wozniak
Paul and Sharon Wussow
Evelyn Young
Sheila Young
Young Professionals Board of Family Shelter Service
Luke Zarakas
Katie Zwiener
$10 to $99

Victor Abloh
Jon Adams
Kajal Aggarwal
Gloria Aguilar
Brooke Alexander
Mickenzie Alexander
Mickey Alexander
Margarita Altidis
Carol Anderson
Kari Anderson
Keith and Cathleen Anderson
Sharon & Andy Anderson
Sherri Anderson
Erin and Rob Andry
Trudy Andsager
Georgia Arts
Courtney Ashley
A-Z Tax Services Inc.
Cristian Baeza
Barbara and Michael Baker
Georgette Baluk
Julie Barnes
Erica Baroudi
Pam and Walter Barron
Kenneth James Basak
Kimberly Belonga
Nicole Benziger
Anna Marie Bergl
Anne Biala
Archana Bindu
Heather Biondini
Savannah Bishop
Barbara S. Bitar
William J. Bleecker
Joe Blevins
Katie Bolf
Rose Bonomo
Edward Boss
Rachel Bostick
Lanny Boswell
Michael Boyna
BP America Inc.
Yalitza Brambila
Donald and Lauren Brasko
Karin Bridges
Dawn Brook
Novely Brown
Ryan Brown
Audrey R. Bueche
Kathleen and Stephen Bunjes
Lydia Bunten
Jada Butler
Chloe Cahill
Suzan Campbell
Penni and Chris Cannova
Bianca Cantele
Deb Carder
Cindy and Alan Carper
James and Carol Carr
Kristen Carroll
Paul Casey
Rita and Bartholomew Casper
Mags Cater
Meghan Cavanagh
Allen Chereskin
Megan Cherne
Becky Chittka
Ellen S. Christensen
Zoe Chromzak
Kristine Chrzan
Michael Ciapusci
Kimberly Clark
Melanie Clark
Susan Clark
Christie Clarke
Ann and Ron Cluxton
Jamie Coffey
Phyllis Coglianese
Bruce and Marjorie Collette
James and Rosemarie Condon
Alexander Connery
John and Diane Conway
Susan Corbet
Valerie Cordon
Mr. Alexander Cordova
Rose Cordova
LuAnn Costello
Jodi Coveny
Helene M. Cox
Jane Cox
Bobbi Culbertson
Pam Curtin
Peter Cykana
Carrie Dahlby
Maria Dalexander
Julia Dallmann
Dean and Alice L. Daniele
Deborah Daniel-Wayman
Ijeoma Daramola
Sara Darling
Danielle Dasko
Terry and Kristen Dauner
Dorcas Davila
Mr. Jacob Davis
Lashinya Davis
Michele Daye
Paul Decegli
Garrett Defauw
Philippe Dejean
Lisa Del Giudice
Sarah Denton
Donna Denz
Dana Detiberiis
Kristen Deuerling
Anne Devitt
Michael F. Dicristina
Kathryn Dieter
Lynda Dillon
Angie Dimitriou
Daniel Doebler
Alice Dornan
Doris Dornberger
Kaya Doyle
Barbara A. Drada
Alexandra Dram
Erin and Matt Drufke
Ashley Dudek
Laura Dunne
DuPage County Association for Home & Community Education
Susan Duren
Matt and Linda Dvorak
Betty Edwards
Charles and Donna Ehle
Susan D. Ekins
Susan Ekkebus
Elmhurst Clinic
Julius and Barbara Engel
Lauren Erickson
Michael and Janice Estep
Donna Ewalt
Vincent and Jacqueline Fagin
Ismail Family
Jennifer Farrell
Loretta Felder
Dawn and Stephen Feldt
Diana Filet
Amy Filip
Andrea Finch
Joanna Fink
Analaura Fiore
Jamie and Jim Fisher
Sara Florin
Norman and Arlene Focht
Katherine Footracer
Ronald Fordham
Mr. Robert Foss
Fox Valley Orthopedics
Stephanie Franco
Mary Ann and Brent Frank
Jaimie Froemming
Melani Fryer
Helena Fuentes
Customink Fundraising
Jeni Gabrenya
Elizabeth Gangi
Amanda Gard
Coda Gardner
Paula Gardner
Eric Garment
Martha E. Garnett
Janice Garreau
John and Sue Geiman
Jennifer Gelinas
Janet Gellert
Sarah Geraci
Patrick and Carol Gerby
Penny Gillen
Barbara and Anthony Giordano
Luis and Tricia Giron
Mary Beth Glenn
Dorothy Goebel
Christopher and Patricia Goodman
Donna Goudy
Cathy Goulet
Lila and Britt Gouveia
Charlotte Schwabero Grace United Methodist Church
Judy Gratz
Sofia Green
Robert Gresh
Allison Griffin
Lorraine Grimsby
Paul Grossman
Kim Grotto Howard
Lindsay Grundy
Sue and Darrell Grzadziel
Carolyn Gunn
Jed Haake
John S. Haas
Judith and Karen Halm
James and Jennifer Hamilton
Alyssa Harbaugh
Curtis Harkrider
Yvonne Harold
Patrick Harrity
David and Bridget Hatch
Betsy Hayes
Angela Head
Lois Heaton
Karen L. Heiden
Michelle Henson
Celia Heredia
Diane Heredia
Kim Hernandez
Ashley Hess
Jean and Bruce Hill
Meredith Hilt
Megan Hines
Lois M. Hockman
Kim Hoff
Gordon Hogenson
Chris Holley
John and Amy Holsinger
Ian Holzhauer
Thomas and Patricia Homolka
Kristy Hopkins
Gaylene Van Horn
Pamela S. Houck
Larry Howard
David Hoy
Nicholas Iannone
Jason I. Jackson
Eric Jacobson
Joanne Jagusch
Heather Jamieson
Susan Jarzabkowski
Vicci Jefferson
Dayna Johnson
Donald Johnson
Kathryn Johnson
Latricia Johnson
Timothy and LuEllen Johnson
Kelly and Eric Johnstone
Thomas Jones
JPMorgan Chase
BOARD OF DIRECTORS
April Arnold
Karen Ayala
James and Valerie Carroll
Betsy Goltermann
Christy Harris
Marilyn Marchetti
Joe Martin
Mary Beth McLean
Brenda McNamara
Toyin Ogun
Adam Page
John Roland
Greg Vesta
Gina Sharp
Emily Ory
Paul Travers
ADVISORY COUNCIL
Hon. Robert Anderson
Patti Bellock
Robert Berlin
Hon. Michael J. Burke
Michael Busse
Hon. Dan Cronin
Mary Fayoumi
David Fox
Michael Goebel
Hon. Gwen Henry
Hon. Ann Jorgensen
William G. (Bill) Kottmann
Bette Lawrence-Water
Brian Lemon
Dean Malone
Mary Lou Mastro
Sue Mitchell
Hon. David Olsen
Dr. Darlene Ruscitti
Eileen Sachanda
Nan Silva
Maureen Sullivan Taylor
Martin Tulley
Steve Webster
Hon. John Zaruba
YOUNG PROFESSIONALS BOARD
Amada Graf
Cody Fuerst
Maeve McMahon Hines
Angela Mennecke
Allie Schultz
Kristine Strouse
Nicole Zienty
Crystal Woehead
Esther White
FREE TO FLY GALA COMMITTEE
Emily Ory, Chair
Marisha Baldwin
Heather Booton
Jan Erickson
Jackie Kolschowsky
Juisell Lewis
Philene Lortz
Nancy Stavnes
Kim Tessiatore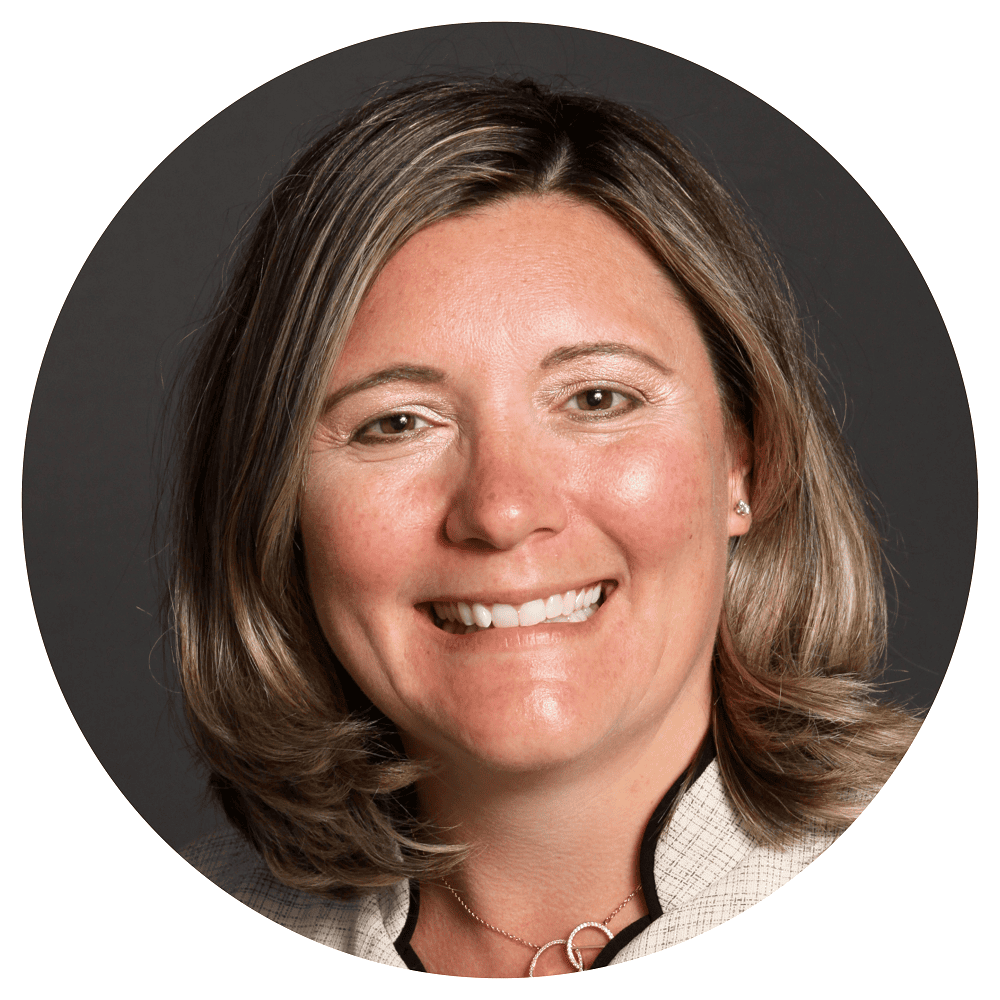 "I want my kids to volunteer, I want them to give back. My family's very blessed and we have a huge support system. I want my children to know they're very fortunate and that they need to give back and help those who may be going through a difficult time in their life."
Gina Sharp
Board Member, Family Shelter Service
and Metropolitan Family Services DuPage

$10 to 99 cont.
George and Linda Kacena
Allyson L. Kaczmarek
Murtuza Kagalwala
Rachel Kahle
Alicia Kane
Denise Karhoff King
Marilyn Karim
Johnna Kelly
Karen Kelly
Ruth Kendall
Jennifer Kennev
Katherine Khorey
Zoe Kietzman
Alison Killian
Christine Kim
Lisa Kim
Sage Kim
Carol Kinder
Donna King
Mary Louise King
Robert King
Susan Kirkpatrick
Mark and Mary Kiser
Jean Kliebhan
Robin U. Knox
George and Linda Koldenhoven
Christina Kozich
\Anthony Koziel
Ken and Mary Jo Krauss
Margaret Krick
Jeff and Sarah Kucera
Catherine Kukec
Andrew and Jennifer Kukulski
Linda Kulikowski
Nicole Labby
William and Barbara Laing
Diane Langlume
Kyle Larson
Constance and Daniel Lawrence
Bette Ann Lawrence-Water
Pamela Lay
Kariann Lazansky
Nancy S. Leguizamon
Anthony Lencioni
Joanne and Joseph Leone
Gail Leslie
Arthur Levesque
Pam Lexow
Janis Licari
Richard and Carolyn Lichamer
Herman Limburger
Richard Lindstrom
Kristine Liskey
Edward and Michelle Llewellyn
Dawn Loden
Julie Lohmeier
Ray and Mary Lopata
Zoar Lopez
Karen and Jacquelyn Lowry
Jenine Lulay
Vicki Lundgren
Matthew Lynch
Kambria Dad M3
Jeff Mace
Peggy Macenas
Mr. Donald J. MacGregor
Norma Macias
Vicki Maher
Annie Malone
Kristen Mansmith
Joyce J. Mantels
Madelene Marbach
Laura Marek
Christine Mariani
Amanda L. Martin
Joe Martin
Sue Martin
Colleen Martinez
Margaret and Stanley Matkovich
Wai-Chin Matsuoka
Patricia Matz
Patrick and Mary Mauro
Katherine Maxwell
Hal and Karyl McAninch
Mary McCarron-McGinnis
Fred McDonald
Jeff McGhee
Kirsten McGrath
Maureen and Don McGuire
Twanna McInnis
Jamie Medina
Roselyn Melaniphy
Anne and John Mele
Peter Mendelsohn
Diane Meyer
Jenny Meyer-Rood
Cathleen R. Mikoff
Alfred Milek
Alex and Mary Miller
Amy Milligan
Lynn Miloch
Jenna Mitchell Deluca
Irum Mohamed
Elizabeth Molla
John and Laura Moore
Fred Moreau
Leo Moritz
Monika Moro
David and Debbie Morris
Motorola Solutions Foundation
Dorothy and George Mrkvicka
Jewell Mueller
Jill Mueller
Melissa Mueller
Michelle Muir-Lewis
Elaine and James Mullany, Jr.
Gloria Munoz
John E. Murphy, D.D.S.
Gretchen Musa
My Urban Poncho
Patricia Naguib
Jay Nam
LaVonne Neal
Robert Nejdl
Cassandra Nesheim
Deb Newman Roe
Dorothy Newton
Linda Nieting
June Nikoleit
Yuliya Nikorich
Susan Nivert
North America Sterilizer
North Central College
Ron and Pam Northrup
Mary O`Donnell
Kellie Otoole
H. James and Janet O'Donnell
Glenn Osborne
Cheryl O'Sullivan
Debra Oswald
Outreach Community Ministries
Luther Owens
Joanna Ozog
Matt Page
Bill Palmer
John Pangan
George and Michele Paras
Tasha Parker
Bev Parks
Heather Paulis
Nanette Paull
Pawel and Stanislawa Pawlica
Anna Payton
Jane Pelosi-Kelly
Merrin Permut
Katie Peterson
Rose Phalen
Jim and Katie Philpott
Katherine Pickus
Lisa Pinto
Kathryn Pitroff
Erin Pittman
Stephanie Plant
Norma Plummer
Wendi Pohlmann
Joanne Pokonosky-Slott
Marilynn L. Powell
Danielle Protexter
Barbara Pufundt
Paul and Robin Pyrcik
Sarah Quinn
Edie Radek
Cathy Rager
Lisa Ralston
Bruce Randolph
Toni Rapach
Jenn Reed
Nicholas Reiland
Mariann Reilly
Marion and Mary Reis
Mark and Tara Reynolds
Andrea Ribulotta
Deirdre M. Rice
Sandy and Bill Richards
Ernest and Kathaleen Ricketts
John A. Robinson
Megan Roche
Vanessa Roche
Mrs. Olga Roder
Amanda Roe
Mike and Missy Rogers
Jennifer Roland
Mark and Joanna Roman
Lesley Ronson Brown
Bonnie and Fred Rosen
Paul Rosenberg
Roy Rossi
Augustus Ruby
Tom and Geri Rumney
Marge and Jeff Rumph
Brandon Rupp
Brittany Rushton
Sharon Ryan
Bill and Sharron Sailor
Beth Sances
Alex Sanchez
Charmaine and Anthony Saracco
Dr. Adam Saylor, D.M.D.
Brooke Scegiel
Dina Scharosch
Barbara Scheuerman
Thomas and Margaret Schneider
Kim Schoppe
John and Barb Schrage
Mistie J. Schubert
Carl Schultz
Mary and Ray Schwartz
Yolanda Seliga
Helen Serafin
C. Sewell
Trishla Shah
Mary Shaw
Saffron Shearer
Julie Shepard
Dr. Anne Sherren
Aron Siegel
Sarah Sliwa
Edward and Kelli Smith
Karen Smith
Matthew Smith
Robert K. Smith
Wendy and Peter Smith
Patricia Smithing
Megan Sobotka
Will Solomon
Nancy Sossner
Mr. Randall Spangler
Brittany Speigner
Jennifer and Nicolette Stahl
Adam Stake
Nick Starai
Karen Steinke
Dorothy Stevens
Jeanette Stevens
Elizabeth Sturm
Usha Subramanian
Darlene Svoboda
Darlene Swartz
Mr. Marc Swetlitz
Richard Symns
TimeWarp Taiwan
Takeda Pharmaceuticals Employee Giving Program
Dragana Tal
Joy and Robert Talsma
Grace Tampa
Target / CyberGrants LLC
Tara Tartaglia
Sandra Teiken
Brian Tesoroni
Kevin Theis
Betty Thomas
Jessica Thomas
Rose Thompson
Tyffani Thompson
Norma Thorpe
Ruth B. Thurston
Nicole Tibbetts
Verna and Steve Todd
Mark Tomaino
George and Mary Travers
Gabija Treciokaite
Gloria Trevino
Robert and Carol Trojanowski
Dwight and Joy Trostle
Trust Company of Illinois
Lynn and Raymond Trygstad
Mr. Bill Ung
Carol Upshaw
Christine Vankooten
Candice Vaughn
Nancy Vehrs
Larry Viezel
Jen Vigon
Arlette Vixama-Austin
Mardelle Vonderohe
Rebecca and Mark Walker
Karen and Terry Walsh
Christina Warner
Julie Waterman
Barbara Watson
Shelley L. Weiler
Theresa M. Weindorfer
Melinda Weissburg
Shirley Wells
Mary Lou Welsh
Chris West
Margene Westlund
Angela Whiteside Smith
Christi Whittredge
Prudence Widlak
Carole Wiesbrook
Mary Ann and Kurt Wiesner
Justin Wigg
Mary Wilkerson
Sharon E. Wilkes
Stephanie Wilkey
Karen Wilkin
Mark E. Wittman
Patricia M. Wolf
Richard and Margaret Wolf
Lynn Wolff
Richard Wolff
Scott Wolfrum
Wesley Wong
Catherine Wood
Harold Workman
Peter Yee
Joey Yerger
Andrea Yerkes
Kevin L. York
YourCause
Juan and Raul Zavala
Lauren Zboralski
Carol Zeng
Michael and Erin Zirngibl
Jill Zmaczynski
Andrea Zwit
Marcin Zycki

Metropolitan
Family
Services

---

Part mentor, part motivator, part advocate, since 1857 Metropolitan Family Services has been the engine of change that Mpowers families to reach their greatest potential and positively impact their communities.
---