LEGAL AID
SOCIETY

---
"Empowerment is about enabling individuals to succeed, putting them in a position to succeed in their life, their personal life or their professional life."- Matt Walch, Legal Aid Society Board Member
"Being able to work with people who are committed to the cause is something I enjoy."
---
Matthew Walch,
Legal Aid Society Board of Directors
Matt Walch leads by example. As Chair of the Legal Aid Society Board of Directors Development Committee, Matt's goals for LAS involve elevating awareness and growing funds, and he's focused on engaging board members as advocates.
"Empowerment is about enabling individuals to succeed, putting them in a position to succeed in their life, their personal life or their professional life," Matt says. "Putting people in a position to do that on their own is rewarding."
---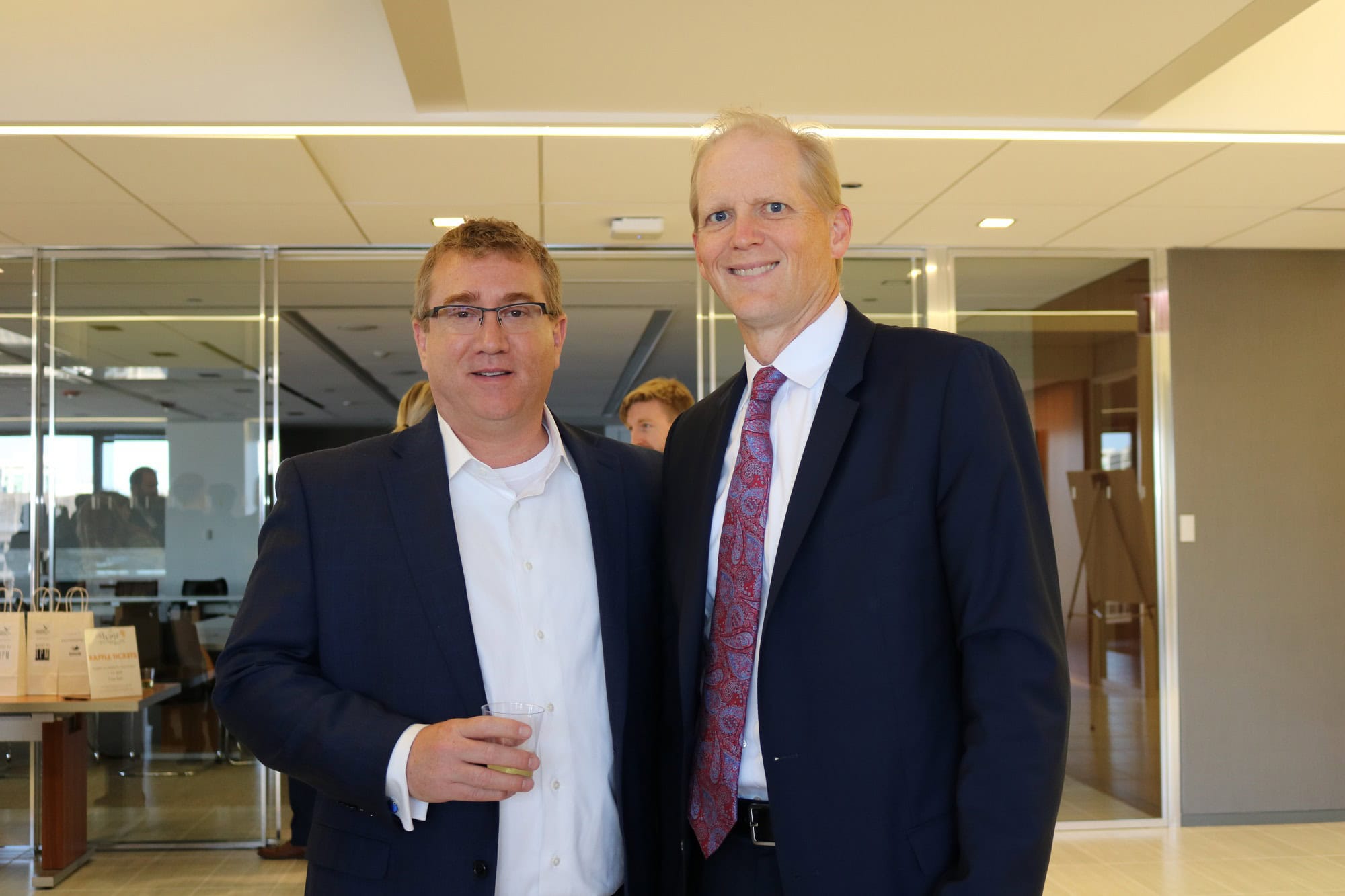 LEADERSHIP IN ACTION
» "Miguel [Keberlein, LAS Executive Director] has done a great job of engaging the board in understanding better." For Matt, experiences like a board site visit to the Domestic Violence Courthouse help illustrate the importance of LAS's services. The visit brought to mind a past client: "I remember how helpless she felt," he says. "I helped her and her children get into a safe secure situation, and she might not have otherwise been able to do that."


»"It's really important to have young lawyers supporting this organization." A Commercial Litigation Partner at Latham & Watkins, Matt engaged his employer as a sponsor and host for a fundraiser for the Metropolitan & Legal Aid Associate Board (M-LAB).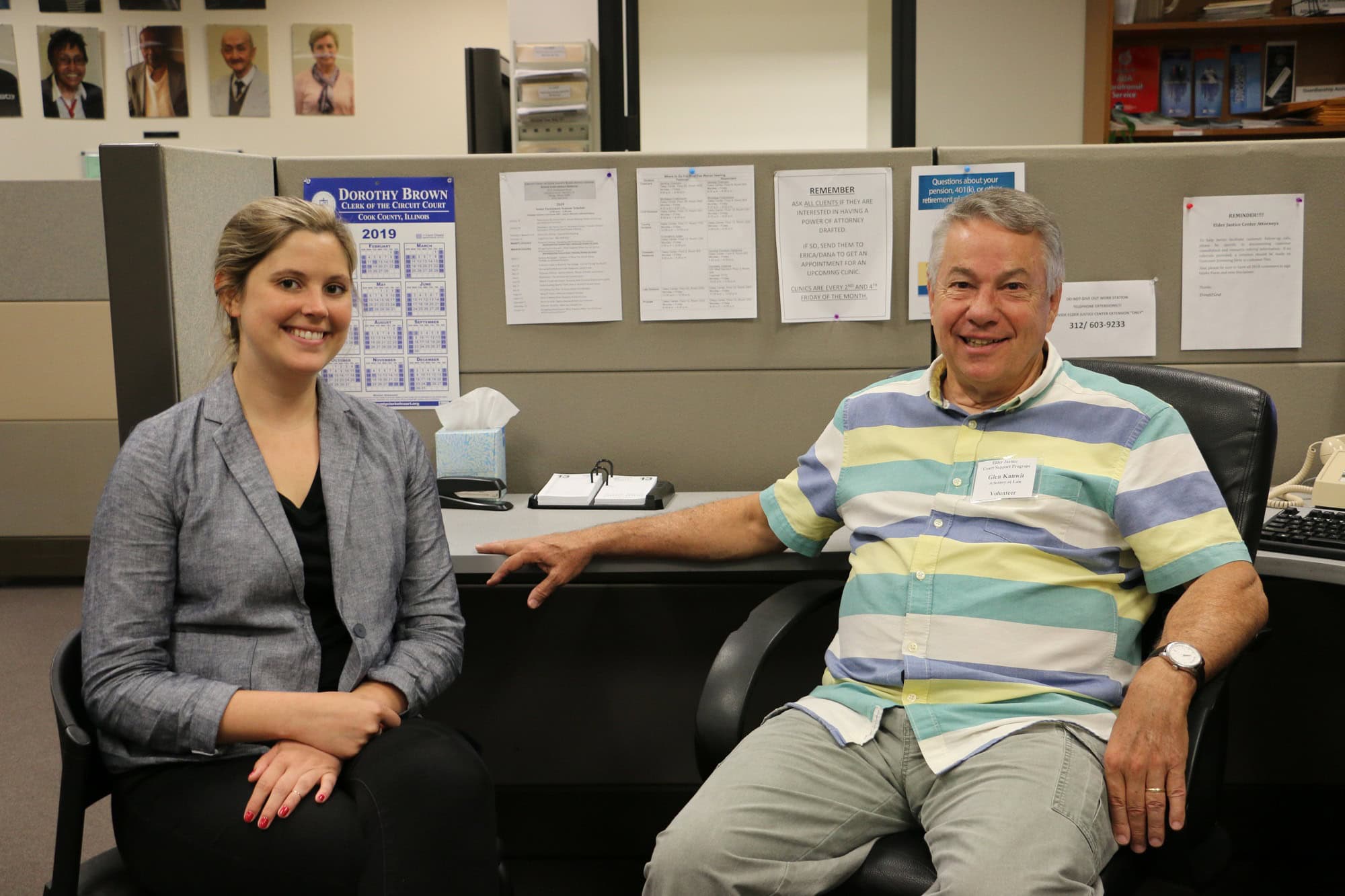 LEADERSHIP IN ACTION
» "The Help Desk is built to be serviced by volunteer attorneys." As LAS works to expand its presence in the legal community, Dana shares that the Desk is an ideal fit for retired attorneys and corporate legal departments like Aon looking to engage their attorneys in pro bono service.


» "It's a great feeling, to help ease people's anxiety." Volunteer Glen Kanwit says learning new areas of law and engaging with a community in need of help appealed to him, as did the opportunity to work with clients to learn how to handle their obstacles.
"They're smart people who want to be engaged in using their law licenses."
---
LAS's ELDER HELP DESK
engages volunteer attorneys to help provide legal services
"It's completely unpredictable," says Dana Harbaugh, Pro Bono Coordinator, on the types of cases she sees at LAS's Elder Help Desk. Dana and the volunteer attorneys who help run the desk advise clients 60 years or older on legal matters including family, housing, and consumer issues.
Situated in the Circuit Court of Cook County's Elder Justice Center, before LAS's involvement the Help Desk was limited in its scope and could only provide referrals. "They asked us to come in and ramp up the services," says Dana. An Illinois Equal Justice Foundation grant enabled LAS to expand services to help people with drafting of simple legal documents and provide legal advice and referrals for clients who now do not even need to leave the Daley Center.
---
"We've seen our relationships get stronger."
---
LAS's ELDER JUSTICE INITIATIVE
partners with Metropolitan's Adult Protective Services team
The elder population is growing across the country. Elder financial exploitation happens more than ever; and it's often by family or caregivers who have access to bank accounts, making it difficult to identify. The Department of Justice, under the Elder Abuse Prevention and Prosecution Act, funds innovative collaborations designed to address this issue. That's where the Legal Aid Society comes in. The Elder Justice Initiative brings LAS alongside Metropolitan's Adult Protective Services (APS) program and several community partner banks to identify elder abuse - financial, emotional, and physical - and provide holistic services for victims.
"It's very rare someone is abusing you only financially," says Osvaldo Caballero, APS Program Manager. As APS investigates allegations of abuse, Osvaldo's staff works with LAS on the legal options in rectifying financial exploitation and preventing further exploitation.
---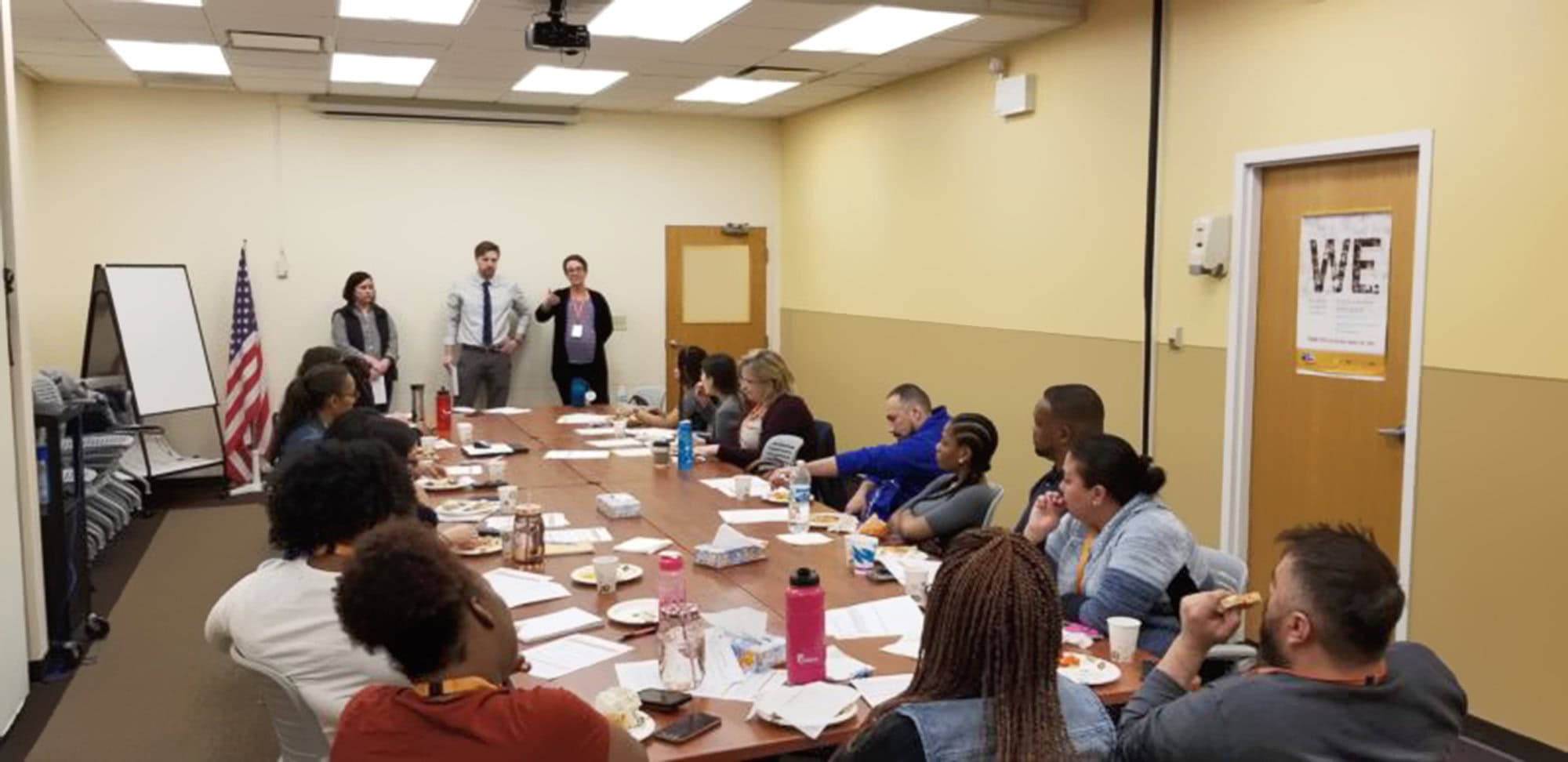 LEADERSHIP IN ACTION
» "The initiative recognizes the need for a lot of different types of help." This collaboration provides an opportunity for partners to learn from each other and further integrate legal, financial, and social services in support of clients. "We all have expertise, the different professionals at the table," says LAS Staff Attorney Maureen McGinnis. "The project puts the people who can help in the room."


» "It helped that we already had that relationship. Now, we have a more comprehensive plan of attack." Maureen and LAS Staff Attorney Mark Alanson sit on the APS team's Multidisciplinary Team, attending monthly meetings where staff educate each other. "There's a natural flow of discussion and resources," Osvaldo says.

"BEYOND JUST US"
As the Elder Justice Initiative collaborative strengthens, LAS and APS staff are expanding into the elder community, from Power of Attorney legal clinics at LAS's Elder Help Desk to seminars for seniors at EJI partner banks, including Marquette Bank.


Metropolitan
Family
Services

---

Part mentor, part motivator, part advocate, since 1857 Metropolitan Family Services has been the engine of change that Mpowers families to reach their greatest potential and positively impact their communities.
---